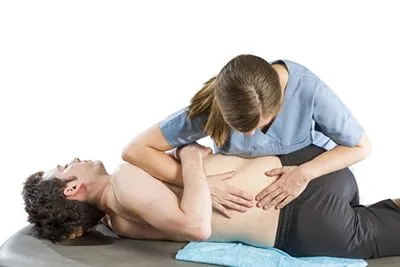 What Is Spinal Manipulation?
When you're struggling with unexplained body pains and aches, pain medication isn't your only option for relief. A chiropractor may be able to help with an in-office treatment called spinal manipulation or chiropractic adjustment. Dr. David Zumstein offers spinal manipulation to patients at the Zumstein Chiropractic Clinic in Franklin, WI.
What Is Spinal Manipulation?
When you visit a chiropractor you can expect to talk to the doctor about the physical ailments and symptoms you're experiencing, including generalized pain throughout the body including the neck, back and joints. The recommended treatment will likely be a spinal manipulation. This is a procedure that helps modify the alignment of your spinal joints by applying pressure to specific areas of the body.
Problems Related to the Spine
All of the parts of your body are connected, which is why sometimes making an adjustment to one area can help provide healing and relief to another area. There are a few common health conditions that may be related to a musculoskeletal imbalance and can be treated with spinal manipulation by your Franklin, WI doctor, including:
Back pain (sciatica).
Slipped or herniated disc.
Posture issues.
Headaches and migraines.
Arthritic conditions.
Whiplash in the neck.
Menstrual discomfort in women.
Mental health conditions, including depression and anxiety.
Spinal Manipulation Benefits
Many patients for spinal manipulation because it is an alternative to invasive surgery. It is almost always preferable to seek a non-surgical solution when possible. Additional benefits to spine manipulation include:
The ability to get in and out of the office and return to work or your normal day shortly thereafter.
Corrections to the spine for one problem can provide relief in other areas of the body as well.
Reduced need for pain medications.
Schedule a Chiropractic Consultation
You may reap a number of physical health benefits after just a few appointments with a chiropractor. Call (414) 761-3330 today to schedule a time to see Dr. Zumstein at Zumstein Chiropractic Clinic in Franklin, WI for your first spinal manipulation procedure.