Zumstein Chiropractic Clinic is made up of team of professionals dedicated to providing the best quality healthcare in a responsive and caring environment. Dr. Zumstein and his team work to understand your health issues quickly and apply the right treatment to get you back to your optimal health.
---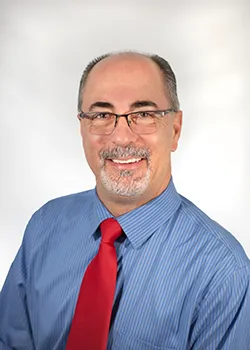 Dr. David Zumstein, D.C.
Dr. David Zumstein is a 1995 graduate of the prestigious Palmer College of Chiropractic. He has successfully treated thousands of patients of all ages from Southeastern WI and Northern IL area for a wide variety of spinal and health related conditions. Dr. Zumstein's primary goal is to help as many people as possible achieve optimal health and wellness by allowing their bodies to function as they were meant to, without drugs or surgery. Dr. Zumstein has extensive training and over 20 years of clinical expertise in non-surgical treatment of spinal, extremity issues such as, carpal tunnel syndrome, shoulder, elbow, ankle, knee and hip pain, and TMJ pain/dysfunction. I invite you to find out why Chiropractic care provided by Dr. Zumstein has helped thousands of people just like you reach optimal health and live truly amazing lives.
Dr. Zumstein's family has a long relationship with Chiropractic. Going back many generations, his family has utilized Chiropractic treatment for a variety of conditions. Ranging from spine and joint pain, to his Grandfather and himself receiving regular treatments to successfully help their allergies.